Microdermabrasion Facial – 45 min / $80
Microdermabrasion treatments are a non-surgical way to freshen and rejuvenate the skin on your face. Microdermabrasion is used to treat light scarring, discoloration and sun damage, and can be used to lessen the appearance of stretch marks, among other conditions. The technique also helps to thicken your collagen, which results in a younger looking complexion. Collagen is a protein in your skin that's abundant when you're a child and makes skin appear taut and smooth. Collagen production declines as we age, resulting in looser, uneven skin.
Eliminate age spots and black heads


Eliminate hyperpigmentation (patches of darkened skin)
Exfoliate your skin, resulting in a refreshed appearance

Lessen the appearance of stretch marks

Reduce fine lines and wrinkles Reduce or eliminate enlarged pores

Treat acne and the scars left by acne





Microdermabrasion Facial with Chemical Peel – 60 min / $150
In addition to a Microdermabrasion this treatment includes a choice of Chemical Peels.​
Salicylic Peel for treatment of acne

Lactic Peel for treatment of hyperpigmentation

Glycolic Peel for treatment of wrinkles

Organic Peel provides a gentle treatment to improve skin elasticity and tone
Powered by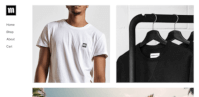 Create your own unique website with customizable templates.